Hell's Kitchen
The next up-and-coming neighborhood in Manhattan, Hell's Kitchen is rebranding its image to reflect its new price tag.

Welcome to Hell's Kitchen

The next up-and-coming neighborhood in Manhattan, Hell's Kitchen is rebranding its image to reflect its new price tag.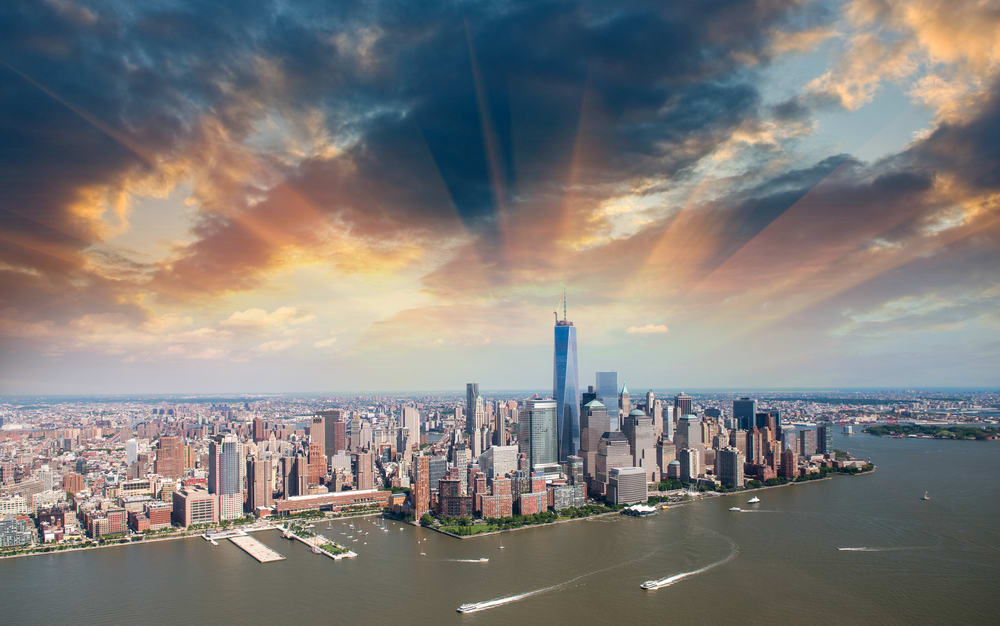 Hell's Kitchen - Rustic Meets Contemporary Luxury
Hell's Kitchen is widely known for its trendy restaurants and close proximity to the upscale High Line Park and Times Square theaters.
This neighborhood was once home to the working class, including many of the West Side Cowboys. These men were hired to ride horses in front of Hudson River Railroad trains that ran at street level, shepherding pedestrians away from train traffic. Many of the buildings that remain from the 1800s and the turn of the century are old tenements that generally offer three rooms—a kitchen, bathroom and bedroom.
Also called Clinton, Hell's Kitchen has one of the most mysterious names in the city. Though no one can be certain how the name came about, early uses have been pinpointed. It's been suggested that Davy Crockett made reference to the rough neighborhood as early as 1800.
Hell's Kitchen is bound by 34th and 59th Streets on the North and South, the Hudson River on the West and Eighth Avenue on the East.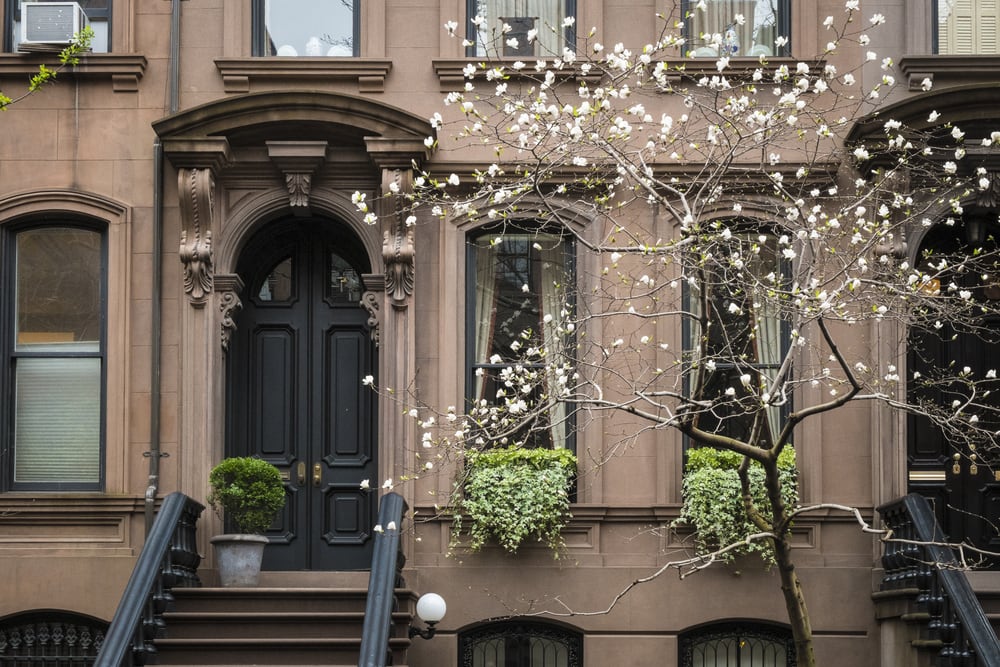 Hell's Kitchen Real Estate Insights

While the Hell's Kitchen real estate market features homes that are relatively inexpensive compared to neighboring Chelsea and the Upper West Side, the neighborhood has attracted real estate investors and prices have been increasing as a result. With the development of the Hudson Yard to its South, Russian and Middle Eastern investors have been flocking to Manhattan's West side to snag an investment in Hell's Kitchen luxury real estate market.
The average listing price of a home in Hell's Kitchen is $2.63 Million which means the neighborhood falls below the average listing price for a property in Manhattan. Buyers looking for a home for sale in Hell's Kitchen should seek out an experienced Hell's Kitchen luxury broker to receive access to the entire available inventory including exclusive off-market listings.
Since Hell's Kitchen is still in its gentrification process, housing situations vary greatly. Newer, larger Hell's Kitchen real estate developments are popping up throughout the neighborhood, offering stunning views of the Hudson River and more spacious settings. Yet there are still plenty of more affordable options that tend to fall on the smaller scale too. Many buildings in the Hell's Kitchen luxury real estate market offer amenities like doormen, rooftop gardens and views of the High Line. All prospective residents should contact a Hell's Kitchen Broker for access to exclusive off-market listings.
People and Lifestyle
There are around 59,000 residents in this neighborhood with 30 to 39 year-old's making up the largest age group. People in their 20's makeup the second largest demographic. The median income is around $77,000 per household, and the average net worth is $882,000 per household. This puts the neighborhood just above the average for the dynamic city of New York.
Nearly 48 percent of the residents are married without children. Singles and those married with children are tied at nearly 20 percent each. The smallest demographic is single parents. Despite its wild past, the neighborhood is considered safe comparable to the rest of New York City.
Parks and Nature

Although the neighborhood only offers residents two small parks, a few playgrounds and a community garden, it's located next to the waterfront, so there are plenty of fantastic views of the Hudson River and New Jersey. Residents can walk along the pier, visit the Intrepid and take their dogs on a walk to the waterfront dog park. DeWitt Clinton Park on the waterfront has a small community garden and a dog run. Hell's Kitchen Park offers picnic tables and a children's playground.
In adjacent Chelsea, between Gansevoort and W. 34th Street, the High Line Park is convenient, safe and very trendy. Celebrities like actor Edward Norton and Fashion icon Diane Von Furstenberg poured money into an old elevated railway, turning the once dilapidated structure into one of the most popular destinations for tourists and locals alike.
Restaurants


One of the best neighborhoods in New York City for a scrumptious bite, Hell's Kitchen offers plenty of dining at a variety of price points. Barbetta, a historic Italian joint, opened in 1906, offers al fresco seating and upscale handmade pastas. Visitors and locals alike flock to Print for trendy New American eats, including the famous Berkshire pork chops. Taboon offers an exquisite Mediterranean and Middle Eastern cuisine that is cooked in its famous wood fire oven.
Residents who require a little more authenticity to their meals should head to Taqueria Tehuitzingo. A typical Mexican grocery store in the front, visitors must slip through the curtain in the back of the market to find the restaurant. Tacos are best eaten in the small park across the street.
Nightlife

Residents can pop over to the Times Square Theater District to catch a star-studded show or head over to one of the Off-Broadway theaters in Hell's Kitchen to experience a more intimate production. Known for its bar scene, Hell's Kitchen also offers plenty of dancing floors at Industry, Therapy, and the Ritz.
The nearby Chelsea neighborhood also offers plenty of nightly entertainment. The Kitchen, multi-media art venue that began in the kitchen of Mercer Arts Center featuring video and sound artists, still hosts some of the hottest acts in town. Both Philip Glass and the Beastie Boys were some of this trendy art space's early acts. Residents can also head to Avenue, which is one of the hottest clubs in town—just across from the famous Roxy nightclub that was once called the Studio 54 of roller disco.
Hotels


Relatively cheaper than its neighbor to the East, Times Square, Hell's Kitchen offers stylish boutique hotels and mid-priced chains. Ink48 Hotel offers plenty of spectacular views of the Hudson River from its rooms and its rooftop patio. Ink48 also offers an array of amenities that make any stressful business trip that much easier. One of the trendiest gimmick hotels in the city, Yotel offers stylish digs, high-tech amenities and neon lighting. Ritzier travelers can head to 414 Hotel, a boutique hotel that offers an intimate garden and cozy rooms in an old tenement building.
Shopping


Though Hell's Kitchen isn't known as a shopping destination, it's close to plenty of high-end boutiques, department stores, and unique stores. Overlapping the Garment District, fans of "Project Runway" will recognize some of the area's shops that specialize in yards of inexpensive fabric, buttons and bric-a-brac. Nearby Chelsea offers some of the trendiest stores in the city, including Diane Von Furstenberg and Behaviour. The Southern border of Hell's Kitchen, 34th Street, boasts historic Macy's Department Store. Of course, Times Square is only a stone's throw away should residents desire a trip to one of their favorite chain stores—open till 2 am. Its neighbor to the North, Columbus Circle also offers plenty of chain stores and mid-priced shopping.
Schools


Public:
PS 111 Adolph S. Ochs, grades PK-8
PS 51 Elias Howe, grades K-5
Success Academy, charter K-3
High School for Environmental Studies, grades 9-12
Private:
Sacred Heart of Jesus School, grades K-5
De La Salle Academy, grades 6-8